China Rewrites The Bible For Chinese Christians

In a move that has sparked international debate and concern, the Chinese government has embarked on a project to rewrite the Bible to make it more compatible with Chinese culture and socialism. This unprecedented endeavor has raised questions about religious freedom and the state's influence on religious texts. In this article, we will delve into the reasons behind this controversial initiative and its implications for Chinese Christians.
The Rewriting Project
China's State Administration for Religious Affairs (SARA) initiated the Bible rewriting project as part of their broader campaign to "sinicize" religion, which aims to bring religious practices in line with Chinese Communist Party (CCP) ideology. The goal is to create a Bible that aligns with Chinese values and socialist principles, removing content deemed incompatible with the government's narrative.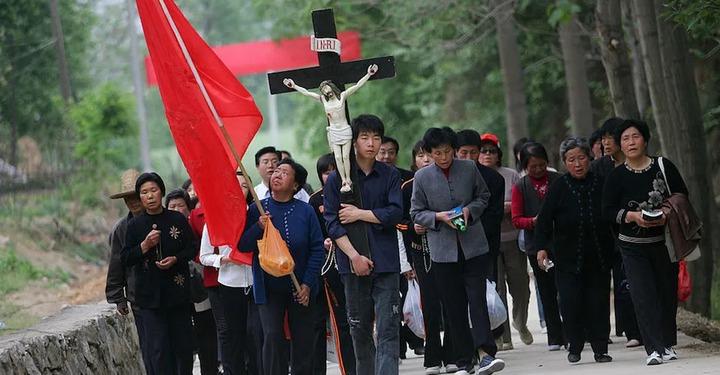 Key Changes
Political and Ideological Alignment: The rewritten Bible aims to incorporate elements of Chinese socialism and core socialist values into the text. This includes altering certain passages to emphasize concepts such as harmony, patriotism, and loyalty to the CCP.
Removal of Undesirable Content: Some verses and stories that could be seen as promoting individualism or conflicting with the government's agenda are likely to be omitted or modified. This includes passages highlighting themes of rebellion or resistance.
Cultural Adaptation: The project seeks to make the Bible more culturally accessible to Chinese readers by including references to traditional Chinese culture and history.
Promotion of Government-Friendly Interpretations: The revised Bible may also come with commentaries and interpretations that align with the CCP's ideology, providing a state-sanctioned framework for understanding religious texts.
Implications for Chinese Christians
Restricted Religious Freedom: Critics argue that this project infringes on the religious freedom of Chinese Christians by imposing the state's narrative on their faith. It raises concerns about the government's control over religious expression and practice.
Underground Churches: In response to the growing state control over religious institutions, many Chinese Christians have turned to underground or house churches to practice their faith. The Bible rewriting project may further incentivize these clandestine gatherings.
Divergence from Global Christianity: The revised Chinese Bible may differ significantly from the versions used by Christians around the world, potentially isolating Chinese Christians from the global Christian community.
Impact on Theological Education: Chinese seminaries and religious institutions will likely need to adapt their curriculum to incorporate the new version of the Bible, potentially undermining traditional theological teachings.
China's decision to rewrite the Bible for Chinese Christians is a contentious development that raises questions about religious freedom and the extent of state control over religious practices. While the government claims that the goal is to integrate religion into Chinese society, many argue that this initiative threatens to distort the essence of Christianity and compromise the autonomy of religious communities. As the project continues, it remains to be seen how Chinese Christians and the international community will respond to this unprecedented endeavor.