In Pictures: Kefilwe Mabote Looking Gorgeous In Balmain T-shirt And Denim Jeans

Kefilwe Mabote, the esteemed South African fashion influencer and style icon, has once again graced us with her impeccable fashion choices. In a captivating series of photographs, Kefilwe effortlessly embodies elegance while donning a Balmain t-shirt paired with classic denim jeans. In this article, we embark on a visual journey through these stunning images that showcase her innate style and fashion finesse.
Also, read on Mihlali Makes Me Crazy": Leeroy Sidambe's Surprise Love Declaration Sets Social Media Alight
A Beacon of Style
Kefilwe Mabote has long been celebrated for her ability to masterfully blend high fashion with everyday wear. Her social media presence serves as a testament to her fashion prowess, consistently inspiring her audience with versatile and stylish ensembles.
1. Balmain Brilliance
Kefilwe's choice of a Balmain t-shirt is a testament to her refined fashion sensibilities. Balmain, a prestigious fashion house known for its cutting-edge designs, embodies the epitome of high fashion. Her t-shirt, adorned with the brand's iconic logo, infuses her casual look with a touch of opulence, seamlessly bridging luxury and comfort.
2. Denim, the Timeless Classic
Paired with the Balmain t-shirt, Kefilwe effortlessly champions the timeless appeal of denim jeans. Denim's enduring popularity stems from its versatility and durability, and in the hands of Kefilwe, these jeans transform into a statement of casual sophistication.
3. Accessory Magic
No Kefilwe Mabote ensemble is complete without her signature accessories. In this photoshoot, she opted for understated yet elegant pieces, including a delicate necklace and subtle earrings. Her choice of accessories accentuated the overall look, emphasizing her commitment to the finer details of fashion.
Also, read on Bonang Matheba Looking So Gorgeous In Gucci Bamboo 1947
4. Grace and Confidence
What truly sets Kefilwe apart is her unwavering confidence and grace. Every photograph captures a woman who is at ease in her own skin, radiating an air of confidence and poise. Her demeanor and posture convey an innate understanding of how to carry herself with elegance and style.
5. Inspiring Fashion Icon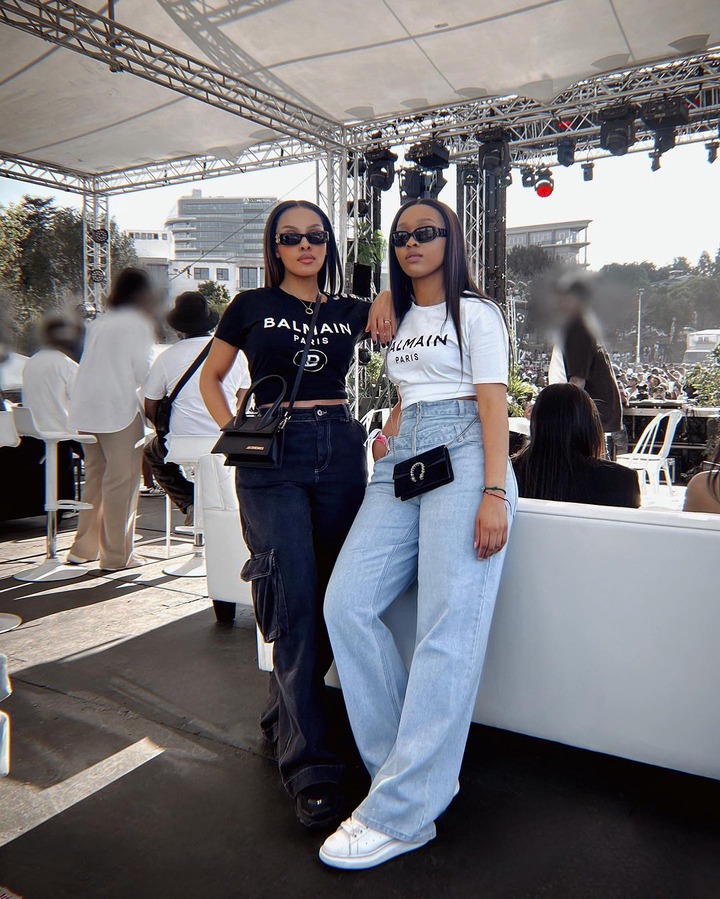 Kefilwe Mabote's fashion choices have cemented her status as a fashion icon and influencer. Her Instagram account boasts a vast following of enthusiasts who eagerly look to her for inspiration. Her knack for effortlessly merging luxury pieces with everyday staples resonates with a diverse and global audience.
Kefilwe Mabote's latest photoshoot, featuring her in a Balmain t-shirt and denim jeans, is yet another testament to her fashion journey. Through these captivating images, she continues to inspire her followers and fashion enthusiasts alike. Her gift for elevating everyday pieces into fashion statements and her ability to seamlessly blend high-end luxury with casual comfort reaffirm her position as a fashion luminary. Kefilwe Mabote is not just a style influencer; she is a fashion visionary, shaping trends and influencing the fashion landscape in South Africa and beyond. Her enduring legacy in the world of fashion is a testament to her innate elegance and impeccable style.