Former Kaizer Chiefs Defender Teenage Hadebe Scored A Consolation Goal Vs. Sporting KC
In the world of football, moments of brilliance can emerge even in the most challenging circumstances. One such moment was witnessed when former Kaizer Chiefs defender, Teenage Hadebe, scored a memorable consolation goal against Sporting Kansas City. While the final scoreline may not have favored his team, Hadebe's goal showcased his talent and determination on the pitch.
The Spectacular Strike
It was a match that seemed to be slipping away from Hadebe's team, but his incredible goal injected a spark of excitement into the game. With the scoreline heavily favoring Sporting Kansas City, Hadebe took matters into his own hands. In a stunning display of skill and power, he unleashed a rocket of a shot from well outside the penalty area.
The ball soared through the air, leaving the opposing goalkeeper with no chance to make a save. It crashed into the back of the net, sending the crowd into a frenzy and earning Hadebe a standing ovation from fans and teammates alike. It was a moment that encapsulated the beauty of football—a reminder that even in adversity, there is room for greatness.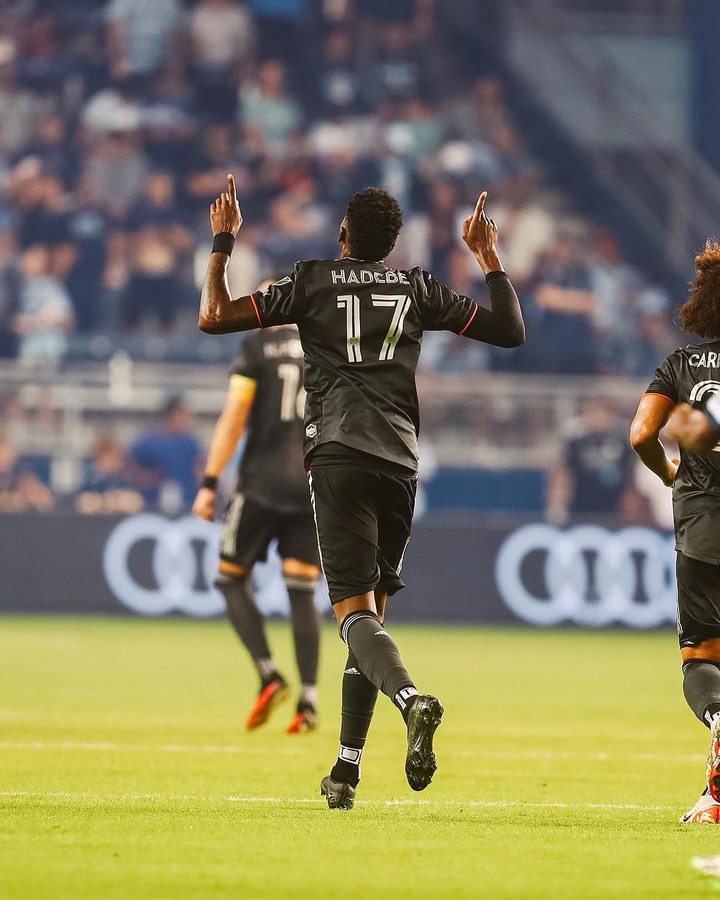 A Moment of Redemption
For Teenage Hadebe, this goal represented more than just a spectacular strike; it was a moment of redemption. As a defender, his primary role is to prevent goals, but on that day, he showed that he could also be a threat in the opposition's box. It was a goal that showcased his versatility as a player and added a new dimension to his game.
In the post-match interview, Hadebe expressed his joy and relief at scoring such a memorable goal. "As a defender, you don't get these opportunities very often," he said with a smile. "But when the chance presented itself, I knew I had to take it. Scoring a goal like that is a dream come true."
A Source of Inspiration
Hadebe's goal not only delighted fans but also served as a source of inspiration for aspiring footballers. It reminded everyone that the beautiful game is full of surprises and that individual moments of brilliance can change the course of a match. It was a testament to the dedication and hard work that players like Hadebe put into their craft, day in and day out.
His former team, Kaizer Chiefs, took to social media to congratulate him on his stunning strike, calling it a "moment of magic." The video of the goal quickly went viral, with fans and football enthusiasts from around the world sharing their admiration for Hadebe's skill.
Teenage Hadebe's remarkable consolation goal against Sporting Kansas City was a moment that will be remembered for years to come. It was more than just a goal; it was a testament to the unpredictability and beauty of football. Hadebe's skill, determination, and ability to seize an opportunity when it arose left a lasting impression on fans and fellow players alike. As he continues his football journey, there's no doubt that Teenage Hadebe will be a name to watch out for, both for his defensive prowess and his occasional moments of offensive brilliance.