Jadon Sancho Faces Erik Ten Hag's Wrath: He Is Exiled From First Team Facilities
The world of football is no stranger to drama and intrigue, and the recent turn of events involving Jadon Sancho and Manchester United has certainly added a new layer of suspense to the Premier League narrative. Reports have emerged that the star winger has been exiled from all first-team facilities at the club, including the dining room, as part of an ultimatum issued by manager Erik ten Hag.
The Exile
In a surprising and unprecedented move, Jadon Sancho has been banned from accessing any of Manchester United's first-team areas at their Carrington training base. Instead, he finds himself training with academy players, a situation that has raised eyebrows throughout the footballing world. The decision comes in the wake of a now-deleted Instagram post by Sancho, in which he claimed to have been unfairly made a "scapegoat" by his manager.
Ten Hag's Ultimatum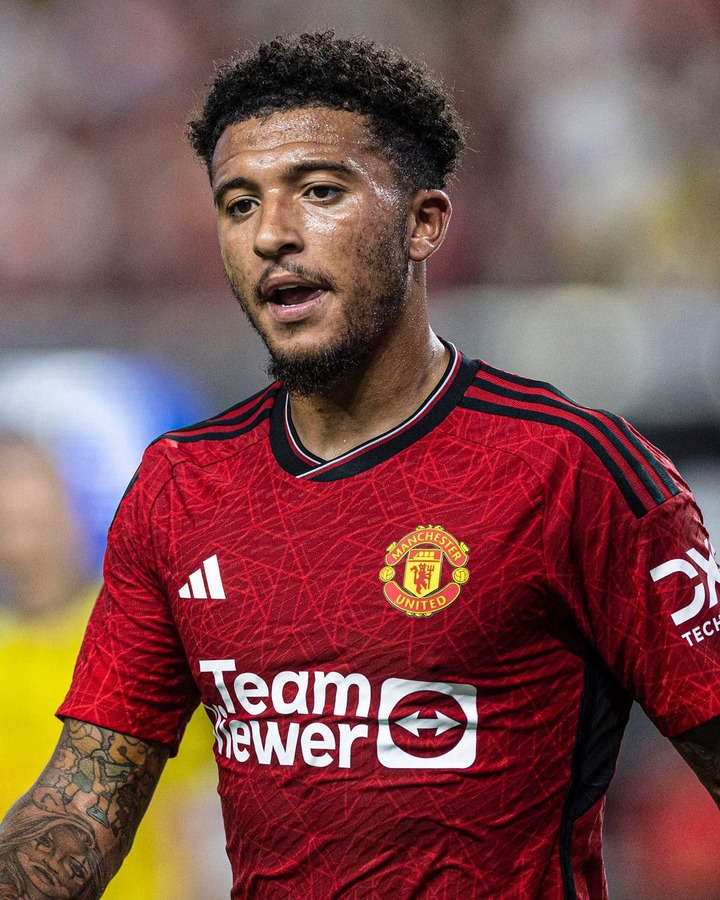 Erik ten Hag, Manchester United's newly appointed manager, has left no room for ambiguity in his expectations from Jadon Sancho. According to reports from the Daily Mirror, Ten Hag has made it clear that Sancho must publicly apologize for his comments. The manager's assertion that Sancho's training performances were not meeting the required standards seemingly prompted the player's social media outburst.
The Impact
The fallout between Sancho and his new manager has understandably sent shockwaves through the Manchester United camp and beyond. Sancho, who arrived at Old Trafford with high expectations and a hefty price tag, was anticipated to be a key figure in the club's resurgence. However, the current situation raises questions about the harmony and cohesion within the team.
It is worth noting that disagreements between players and managers are not uncommon in football. However, the public nature of this dispute, coupled with the ultimatum issued by Ten Hag, has made it a topic of intense scrutiny. The resolution of this conflict will undoubtedly shape the trajectory of both Jadon Sancho's career at Manchester United and the club's performance on the pitch.

As the drama surrounding Jadon Sancho's exile from first-team facilities at Manchester United continues to unfold, fans and pundits alike will be closely monitoring the situation. The next steps—whether Sancho decides to issue an apology or if further actions are taken by the club—remain uncertain. What is clear, however, is that the spotlight is firmly on this high-profile dispute, and its resolution will have significant repercussions for both the player and the club as they navigate the challenges of the upcoming football season.