In Pictures: Somizi Mhlongo Dripping In A Super Hero Outfit That Left Mzansi In Stitches
Somizi Mhlongo, the South African media personality known for his charismatic presence and flamboyant fashion choices, recently graced social media with a series of pictures that had Mzansi in splits.
Dressed as a comical superhero, Somizi's latest photoshoot showcased his unique sense of humor and boundless creativity. In this article, we delve into the uproarious world of Somizi Mhlongo's superhero persona through captivating pictures.
Also, read In Pictures: Bonang Matheba Looking So Gorgeous In Gucci Bamboo 1947
A Comical Transformation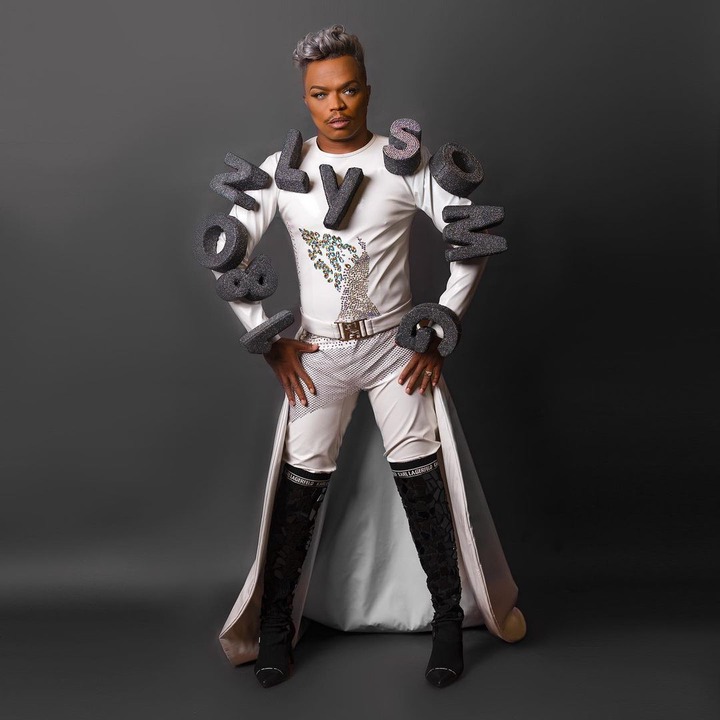 Somizi, a household name in South Africa, has always been unafraid to push the boundaries of fashion and style. This time, he took his penchant for the extraordinary to a new level by transforming himself into a side-splitting superhero character.
Outrageous Attire: The pictures captured Somizi donning an outlandish superhero outfit, complete with a caped costume featuring vibrant colors and eye-catching patterns. His choice of attire was a playful nod to classic superhero costumes, but with a humorous twist that only Somizi could pull off.
Hilarious Accessories: What truly left Mzansi in stitches were the accessories that Somizi paired with his superhero ensemble. From oversized sunglasses that practically covered his entire face to a cape that could have doubled as a picnic blanket, every detail of his look was carefully crafted to elicit laughter.

Also, read: In Pictures: Kefilwe Mabote Looking Gorgeous In Balmain T-shirt And Denim Jeans

Comic Book Flair: Somizi embraced the campy and exaggerated style often associated with comic book superheroes. He posed with exaggerated expressions, striking poses that were both dramatic and comedic. His infectious energy and sense of fun shone through in every shot.
Message of Fun and Positivity: Beyond the humor, Somizi's superhero photoshoot conveyed a deeper message of embracing joy and positivity. In a world often filled with stress and challenges, his lighthearted approach served as a reminder to find humor in the every day and to not take life too seriously.
Social Media Sensation: Unsurprisingly, the pictures quickly went viral on social media platforms. Fans and followers praised Somizi for his ability to bring laughter and entertainment, especially during challenging times. His knack for capturing the essence of joy in the most unexpected moments resonated with many.
Somizi Mhlongo's comical superhero photoshoot was a delightful departure from the ordinary. Through these captivating pictures, he once again showcased his fearless and vibrant personality, leaving Mzansi in stitches with his hilarious transformation. Beyond the laughter, Somizi's message of fun and positivity serves as a reminder that sometimes, the best way to navigate life's ups and downs is with a hearty laugh and a touch of whimsy.
Somizi continues to be a source of inspiration and entertainment, proving that he is not only a style icon but also a beacon of joy in the South African entertainment industry.