In Pictures: Thuso Mbedu Looking Stunning In A Black Outfit At L'ORÉAL Family Dinner 
Thuso Mbedu, the South African actress who has taken the international film and television industry by storm, recently graced the L'ORÉAL family dinner with her impeccable style and poise. Dressed in a stunning black outfit, Mbedu left onlookers and fans in awe of her timeless beauty and fashion-forward sensibilities.
In this article, we celebrate Thuso Mbedu's breathtaking appearance at the L'ORÉAL family dinner, exploring her role as a fashion icon and her rise to international stardom.
Also, read: In Pictures: Boity Thulo Looking Royal In Ancient Egyptian Sun-goddess Outfit 
A Night of Glamour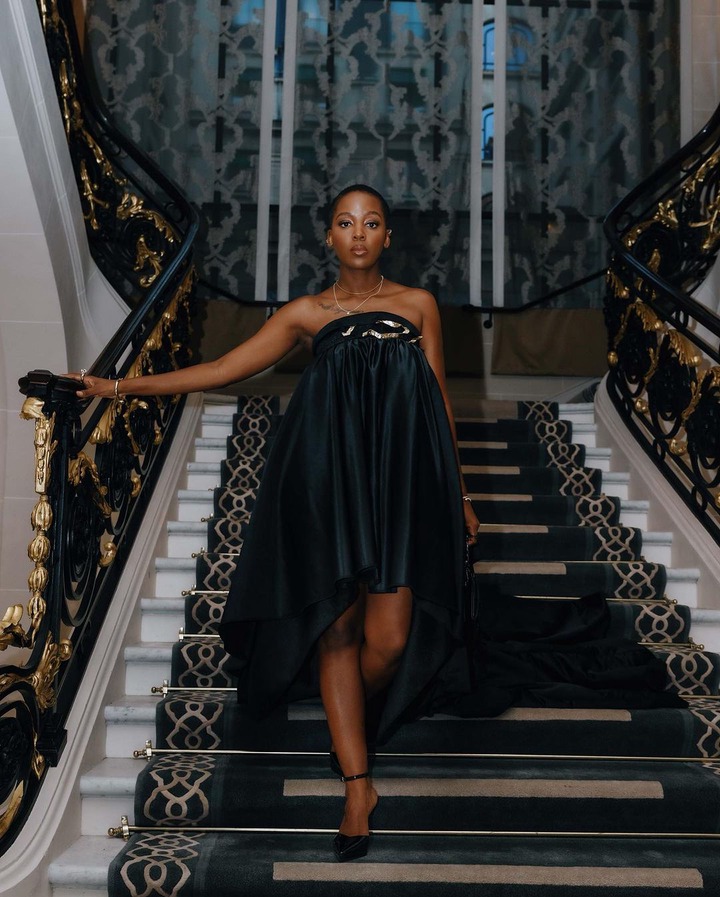 The L'ORÉAL family dinner is known for bringing together luminaries from the world of beauty, fashion, and entertainment. Thuso Mbedu's presence at this prestigious event was a testament to her growing influence and prominence on the global stage. As cameras flashed and guests mingled, Mbedu's elegance was truly remarkable.
The Power of Black
Dressed in a captivating black ensemble, Thuso Mbedu exuded an aura of sophistication and grace. Her outfit was a masterclass in timeless fashion, featuring a well-tailored black dress that accentuated her figure and highlighted her impeccable sense of style. The black color, known for its versatility and elegance, perfectly complemented Mbedu's radiant complexion.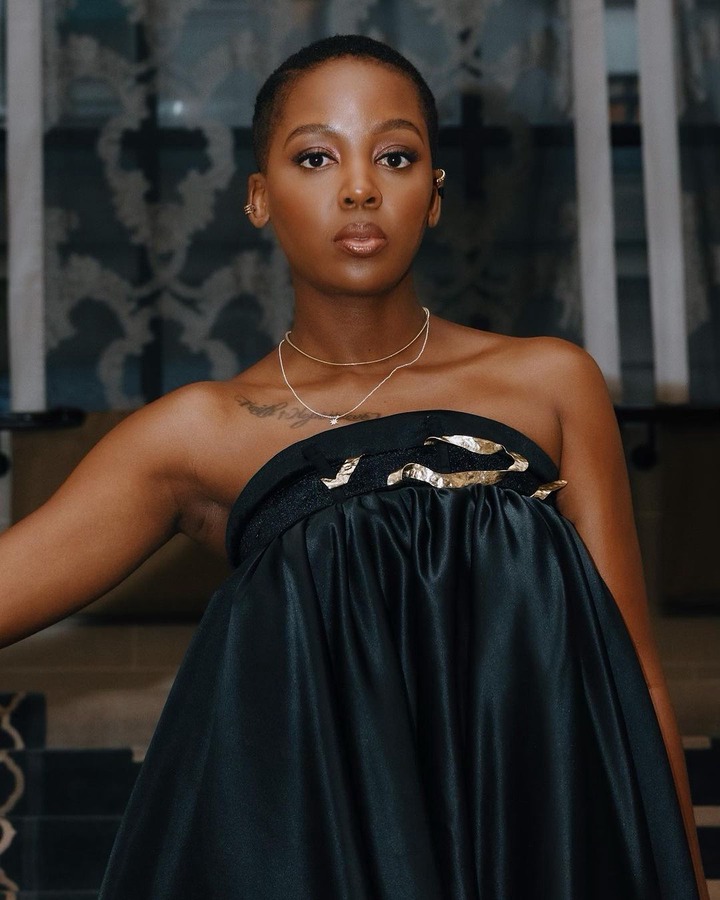 Mbedu's Fashion Icon Status
In recent years, Thuso Mbedu has emerged as a fashion icon, gracing the red carpets of prestigious events with her impeccable fashion choices. Her ability to effortlessly blend contemporary trends with classic elegance has garnered attention not only from fashion enthusiasts but also from designers and brands eager to collaborate with her.
Also, read: In Pictures See Bonang Putting On A Water-goddess Out Fit That Went Viral On The Internet
International Stardom
Thuso Mbedu's journey from South Africa to international stardom has been nothing short of extraordinary. Her breakthrough role in the critically acclaimed series "The Underground Railroad" catapulted her to fame on a global scale. Her talent, dedication, and versatility as an actress have earned her accolades and recognition from the industry's elite.
Inspiration and Representation
Mbedu's success serves as an inspiration to aspiring actors and actresses across South Africa and the African continent. She represents the growing influence of African talent in the global entertainment industry and the importance of diverse representation in storytelling.|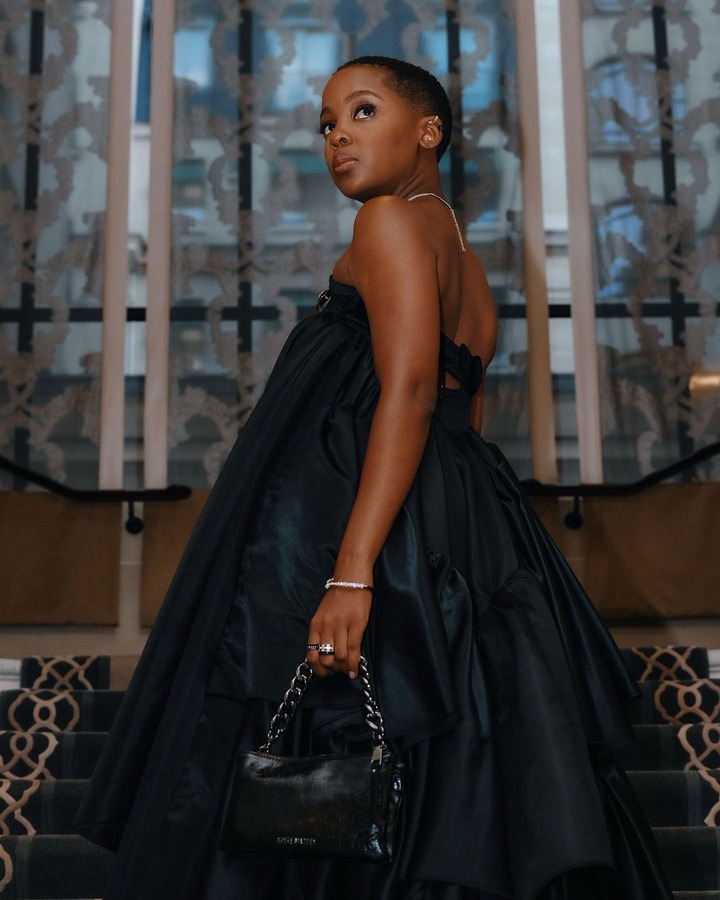 Thuso Mbedu's stunning appearance at the L'ORÉAL family dinner in her elegant black outfit reaffirmed her status as a fashion icon and a rising star in the international entertainment scene. Her journey from South Africa to the global stage is a testament to her talent, determination, and unwavering commitment to her craft. Mbedu's influence extends beyond the screen, as she inspires others to pursue their dreams with style and grace. As her career continues to flourish, she remains a symbol of empowerment and possibility for aspiring talents in Africa and beyond.